Welcome to the Feature & Follow Hop, Hosted By Parajunkee;s and Alison Can Read!
Feature and Follow Friday is a blog hop, that is designed to provide some much-appreciated exposure to the bloggers participation, and to expand their following. Each of our great host will feature a chosen blog each week, it's an interesting way to get to know one another.
To join the fun and Make New Book Blogger Friends, Just Follow These Simple Rules:
2.
(required) Follow our Featured Bloggers The Feature Blogs this week for

Parajunkie

and for

Alison can read

visit both their site for the features. And to see the interviews too.
3.
Go to both host site to read their feature this week.
4.
Put you Blog name and URL in the linky thing. You can also grab the code if you would like to insert it into your post.
5.
Grab the button up there and place it in a post, this post is for people to find a place to say "hi" in your comments that your now following you.
6.
If you are using WordPress or another CMS that doesn't have GFC (Goofle Frieds Connect) state in your posts how you would like to be followed
7.
Follow, Follow, Follow as many as you can, as many as you wan, or just follow a few. The whole point is to make new friends and find new blogs. Also, don't just follow, make sure to comment and say hi, Another blogger may not know you are a new follower if you don't say "Hi"
8.
If someone comments and says they are following you, be a dear and follow back. Spread the love…and the followers
9.
If your new to the Friday hop, comment and let me know, so I can come and see your blog.
The Feature & Follow is hosted by TWO hosts, Parajunkee of Parajunkee's View and Alison of Alison Can Read. Each host will have their own Feature Blog and this way it'll allow us to show off more new blogs!
more new blogs!
Q: What Blogger inspires You? It can be any kind, it doesn't have to be a book blog.
That's a tough one, as I hate to single out any, as I like so many.
One that I can say, is I am A Reader, Not a writer. Its one of the first Blogs I had found, and also our host of this Friday Hop, This hop has helped me more than I can say, in getting my blog up and running, and getting good followers, and just learning about blogging.So below I have place a few buttons of some blogs that have inspired me, I can't put them all, but wanted to be able to name a few.I could not find a code for Parajunkee's site, but the link is above as a host. I have more favorite blogs on my blog collection page at top if you want to see.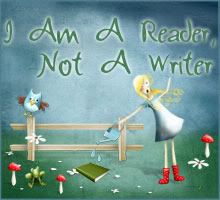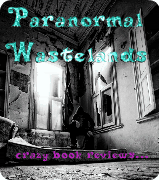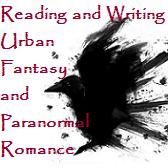 While you are here, go check out my Giveaways, and my Ember teasers for a great new book coming out Aug 25, Here is links
Review
,
Book trailer and Expert.
My giveaways are upper right sidebar.
How does this work? First you leave your name here on this post, (using the linky tools -- keep scrolling!) then you create a post on your own blog that links back to this post (easiest way is to just grab the code under the #FF picture at host post and put it in your post) and then you visit as many blogs as you can and tell them "hi" in their comments (on the post that has the #FF image). You follow them, they follow you. Win. Win. Just make sure to follow back if someone follows you!
If you have CAPTCHA word verification enabled on your blog, please take it off. It makes it much more difficult for readers to comment. Please look at Alisons

CAPTCHA eradication Post

to learn how to get rid of it.