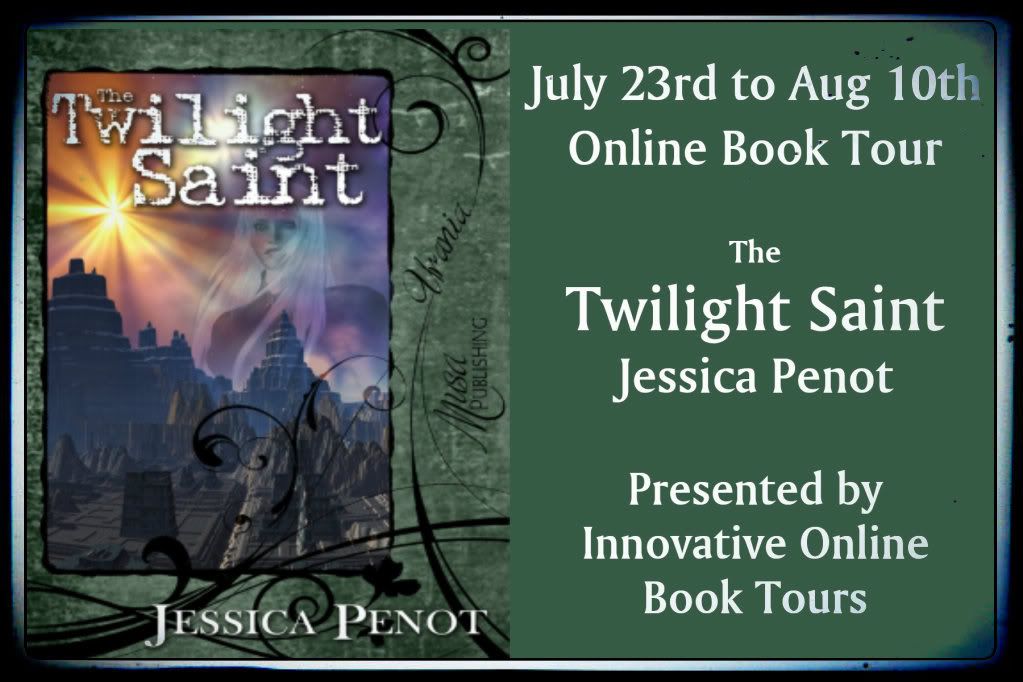 It has been thousands of years since the fall of the great nations and the tribes that remain in the ashes of the fallen must fight to survive in the shadows. In this desperate landscape, Ailive has spent her entire life fighting for the honor of her tribe and she has grown weary of war. When Ailive sees a chance to escape her fate, she flees into a chaotic landscape where death and darkness lurk behind every friendly face until she finds refuge in the peaceful city at the center of her world. In this city, Ailive finds everything she's ever dreamt of, but news of a strange prophet from the South brings whispers of war to Ailive's peaceful home. Now Ailive alone can stop the genocide of an entire tribe of people. Ailive alone holds the key to bringing peace to the world and destroying the monstrous man whom she once loved, if she can only gain the courage to pick up her sword again and make herself fulfill the destiny she's fought her entire life.
Please see my review at the bottom of post and my warning for younger readers. Thanks.
a Rafflecopter giveaway
I walk the way of the storm. It is all I have ever known. In the haze of early childhood memories, there exists brief moments before the storm, but now it has consumed everything. Every piece of me has been lost and all I can remember is fire and smoke and the remains of old dreams singed by death. Even as I sat high above the city, looking down on the magnificent beauty of my tribe, the smell of death lingered. Our tribe's city was alive, vibrant, and prosperous, but to me it was nothing.
I sat perched on top of the highest tower of the karash, looking down on what most people in our tribe would call the real world. I was a Xenderian. I was part of the most powerful tribe of its time. I was more than part of it; I was the sword that cut the path to its glory. I was a karake. I was born to fight for the glory of my people, but as I looked through the icy air, I felt dead inside. My scars were long and my nightmares haunted my every moment.
I am a therapist and writer who lives in Alabama with my three corgis, children, husband, and other strange creatures. My short stories have been published in numerous literary magazines and anthologies including CSM, Summer Gothic, Bound By Blood, and Outer Darkness. I have ghost story columns in the
Valley Planet
and
White Cat Magazine
where I share my love for ghost stories that send shivers down your spine and keep you up at night. I also share my passion for all things ghostly and haunted at my blog, ghost stories and haunted places.
I am currently working on my next Haunted America Book for History Press,
Haunted South Alabama
. Follow me at my blog to learn about the ghost stories I am chasing and collecting for this fascinating addition to Haunted America. I'm also workng on the next book in my Circe series. The demon is awake and waiting for my new heroine in the swamps of Southern Alabama.
Click Here to Follow My Blog!
You can contact me at
jessica.penot@gmail.com
Facebook
Twitter
Website
Blog
Twilight Saint Teasers
(page 5)
"Ailive Karake," she said softly.
"My lady," I answered humbly.
"I'm told that it was you that assassinated the Verdu king."
"That's quite a feat for one so young." I smiled darkly. "It's my apparent youth that makes it so easy." The prime minister frowned a little. "You've been honored many times by the high council and by the elders of the karash, yet you have not even gone through your last rights yet. Is that correct?"
"I proved myself in Verdu in more ways than assassination. I am the best assassin, and one of the best karake." I took no pride in this.
Assassination was easier for me than for the others. No one expected me to be violent. I was pretty, and I looked far younger than I was. I was the snake in the grass. No one realized what I was until it was too late.
The city seemed to us to be from another world. It had been transplanted onto our ice-covered planet from some distant star or foggy future. We watched from the monorail with misty eyes, and finally I understood why so many left their tribes to stay at The University. The buildings were so tall they became lost in the clouds above them, and they were made entirely of glass. Even the air was artificial and unseasonably warm. The artificial atmosphere glistened in the sky above me. It almost looked like sky, but it was not.
It hummed, keeping its occupants safe and forever warm.
Small circular vehicles drove across the roads and occasionally took to the sky. The people wore no tribal colors, no saris, or traditional attire.
Mia sensed my apprehension and she spoke for me. "We were in the sidelines, and we were attacked by five men. They were going to kill us. Ailive killed them."
"What were you doing in the sidelines?" Cahir asked calmly.
Mia had no answer. She had only followed me, and my answer sounded stupid and childish. "I was running," I said.
Cahir lifted up my chin so he could see my eyes. "I'm sorry if so much has come between us that you can't even look at me," he said. "I love you. I will always help you."
It was so easy for him. I had been so blind. He was more than I had ever known. He pushed one button and made one call, and it was over.
He smiled and took me in his arms. "The bodies will be incinerated and the evidence will disappear."
"How?" I asked. I looked up into his black eyes and began to understand the nature of silence between us.
I enjoyed this book for the most part; it is a great blend of sci-fi and fantasy. I like how the advanced technology was merged well with swords. The world-building was amazing, I felt like I was really there, and could see this world as Ailive did. I really liked the main character Ailive, she is pretty broken, but in a way we can connect with her. I could feel her struggles throughout the whole story. She has to face such sadness and brutality, but pushes past it all and moves forward on a journey to find peace. Ailive learns so much about herself along the way, but she remains strong throughout the story, which I really like. I like when there is a strong female character like Ailive, who can stand on her own. She faces a lot in this land of war, and I admire that.
There is many societies portrayed in Twilight Saint, and I like how you come away with new experiences that we learn. You experience many emotions while reading this for sure.
This story is pretty good; it captivated my attention very quickly. I would caution you, it's really for mature readers. If you have a weak stomach, I would pass. And for the young adults out there, the messages in this story will go over their head anyway. The author has an amazing writing style. (See my warning below)
WARNING: I had some trouble with the abuse and mutilation that happens, (forced castration of men and women, while awake in agony, blood everywhere, things like that) they also carve their body with knives and rub ink in, to mark them all over, while awake in agonizing pain of a knife cutting scriptures all over their body. It was hard to read. So warning on that, and more. And the hardest part in a way, was when she had to kill a puppy with an axe as a five year old child, to pass a "test" that she was not weak. Plus she has no remorse in doing so, this does not sit well for me, and I have a hard time moving past that though, and tired to like Ailive anyway, but this still stuck with me. If you can handle this type of horrid stuff, then you may enjoy the story as a whole.
I also do not like the whole blind faith, and worship of this god of theirs, its un-nerving, but some people won't care, but I could do without that, and the brutality.
Only recommended if you like violence of this nature, or can get past it. Like I stated above, its a well written book, and has a good story, but me personally, I can't take that kind of brutality, especially the killing of a puppy, I really believe the story could have done without that part. This is my opinion, but know there are many people out there, that would be bothered by this.
These are my personal opinions, and am in no way trying to sway people one way or another. Just a warning, If I would have known about this, I would not have read it, even though the story was great, and well written, and sure, I would have missed out on a good story, but
that's
me.
Be sure to check my other giveaways, upper right sidebar will be all current buttons.